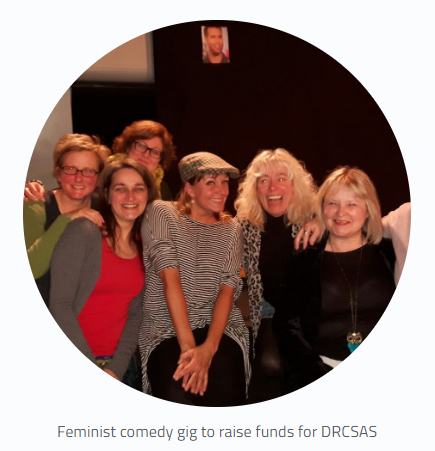 If you are reading this then you are thinking about raising money for us - and we are incredibly grateful that you have chosen us. Our priority as a service always has to be the support of people who have experienced sexual violence which is why we don't do heaps of fundraising ourselves.
We think it is useful to both provide you with some information you can use in your fundraising and also share with you some of the things we've learned over the years.
---
Information About DRCSAS
This is what you can use for press releases or publicity material.
Devon Rape Crisis and Sexual Abuse Services (DRCSAS) is a free service offering confidential support and advocacy for survivors of rape, sexual assault, childhood sexual abuse, sexual harassment, female genital mutilation or any form of sexual violence. Our services include;
• Telephone helpline
• Email support
• Direct specialist support
• Group support
• Advocacy
• Practical support
DRCSAS also aims to campaign and raise awareness about sexual violence. We do this through working with statutory and voluntary agencies in Devon and through facilitating spaces for survivors' voices to be heard.
Items You Could Specifically Raise Money For
• Cost of a 10 week group work programme which supports 10 women - £1,500
• Cost of training one volunteer - £1,000
• Cost of supporting one volunteer per year (training, expenses, supervision) - £500
• Cost of re-printing 1000 leaflets - £300
• Cost of buying 4 books for our library - £100
If there is something in particular you'd like to fundraise for, please let us know.
How To Donate Once You've Raised Money
Full details on the various ways you can donate to DRCSAS can be found on our donation page.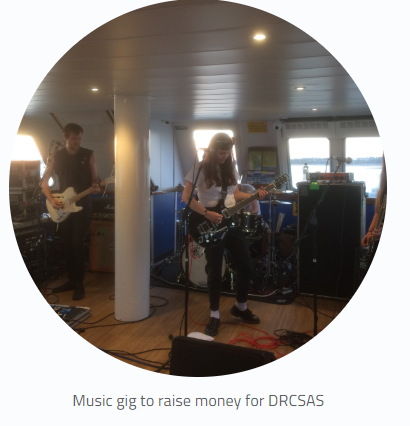 Important Information
• We are on Givey which is similar to Just Giving but does not charge us in the same way, meaning all of your donation goes to supporting the work we do.
• We do not have any capacity to assist with fundraisers because supporting survivors takes most of our time. Please make sure you have lots of support from your friends and family before you set off so you don't end up exhausted!
• It's a really important for you to make the distinction that you will be fundraising in order to donate to us rather than on behalf of us. This is because we have some hefty legal responsibilities as a registered charity and can only hold those for people who are a part of the organisation.
• When your fundraising is successful and you make a donation to us - we always provide an official letter of thanks which specifies how much you have raised. You can use this letter on your social media sites.
• We are also very happy to welcome fundraisers to meet us at the office for personal thanks (and photos if this works for you).
• If you get press coverage for your fundraising we are very happy to be contacted for a quote.
Thank you for supporting our organisation
Raising money helps us to support survivors of sexual violence in Devon and we truly appreciate every donation we receive.
Service User
Made me not feel alone. Made me more confident and a better person. Someone who can cope.
Service User
When I'm at home, I can't express how I feel but here I can say what I mean and I know it's safe to say it.
Service User
Taught me how trauma and PTSD works.
Service User
Everything about the service has been amazing. Thank you so much, you really helped me. Best counselling support I have ever got for any issue.
Service User
Offering me a place to talk and work through things that I feel are holding me back from a happier, healthier life.
Service User
When I have depressed states and feel awful about myself and what I have experienced, the length of time, the negative impact, I remember the summarisation and I'm starting to foster that belief. Changing horrible lies for the truth is powerful.